your hotel with your private hot tub in your room
in the heart of merano
anyone who dreams about staying in a hotel with whirlpool in their room is in just the right place at the imperial art boutique & design hotel in merano/meran. as in our luxury penthouse thermae, paradise loft and bristol art room you have a private hot tub on your panoramic terrace with views over the spa town of merano/meran! 
room #1 with private hot tub
for the most beautiful cuddling moments, for the perfect surprise as if made. now it's enough with everyday life! stress ciao ciao, we are on the roof top. paradise loft - chilling it soft! enjoy paradise loft!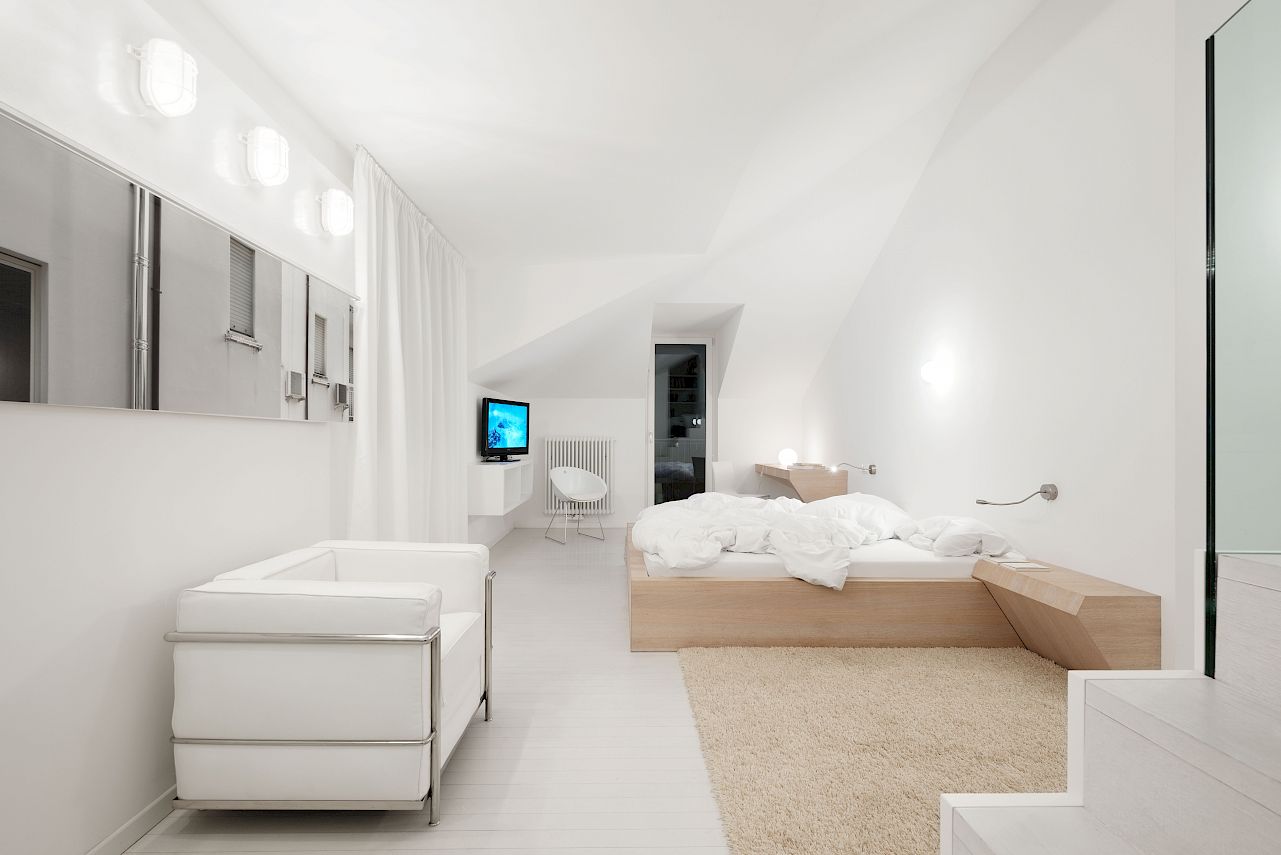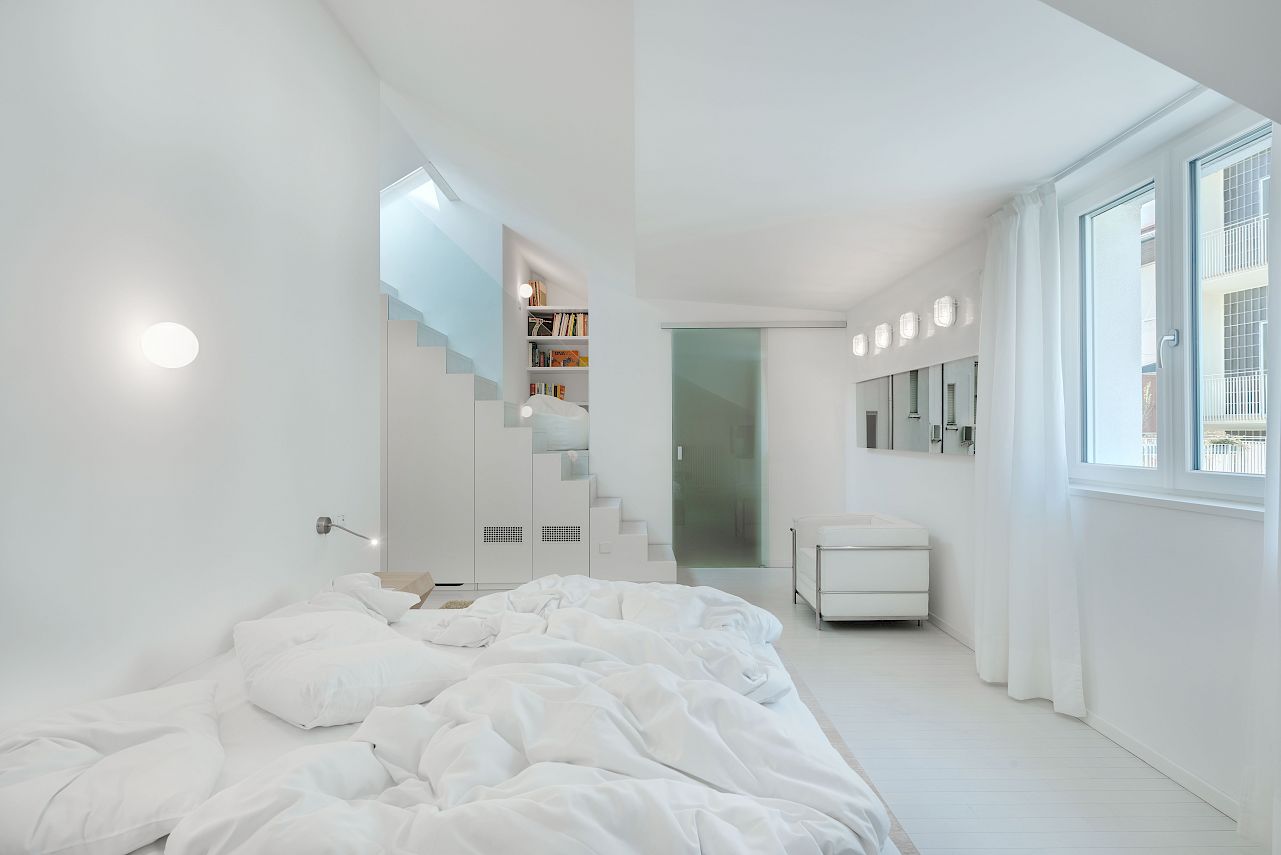 room #2 with private hot tub
you are on the terrace on the fourth floor. the suite with hot tub offers an intoxicating panoramic view over the roofs of merano. enter, a homage to the former thermal baths of merano, created by the artist elisabeth hölzl. the heated hot tub on the terrace of the penthouse suite on the 4th floor is all yours for 24 hours: stars in the evening, panoramic views all day long. above the roofs of merano, the surrounding mountains merge with the southern meran flair. more about the room with whirlpool.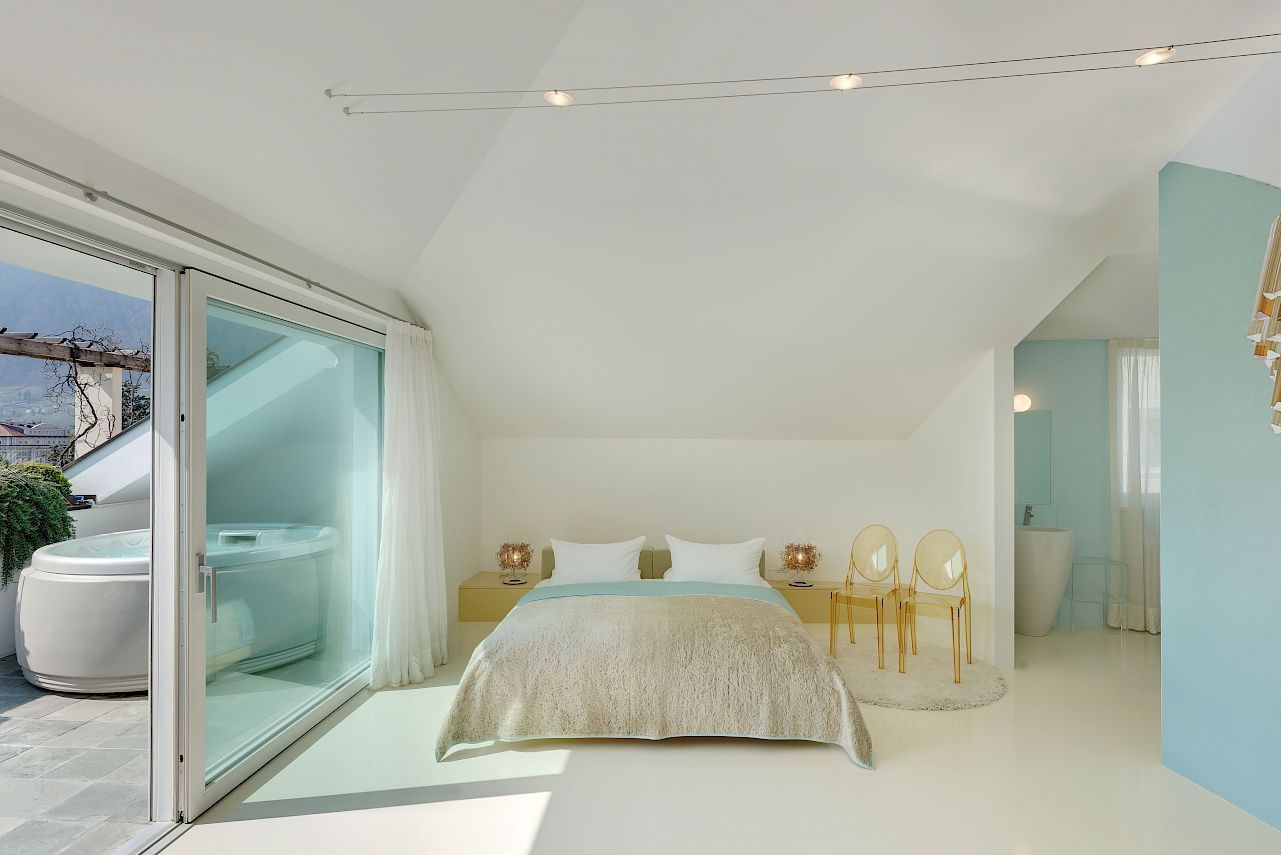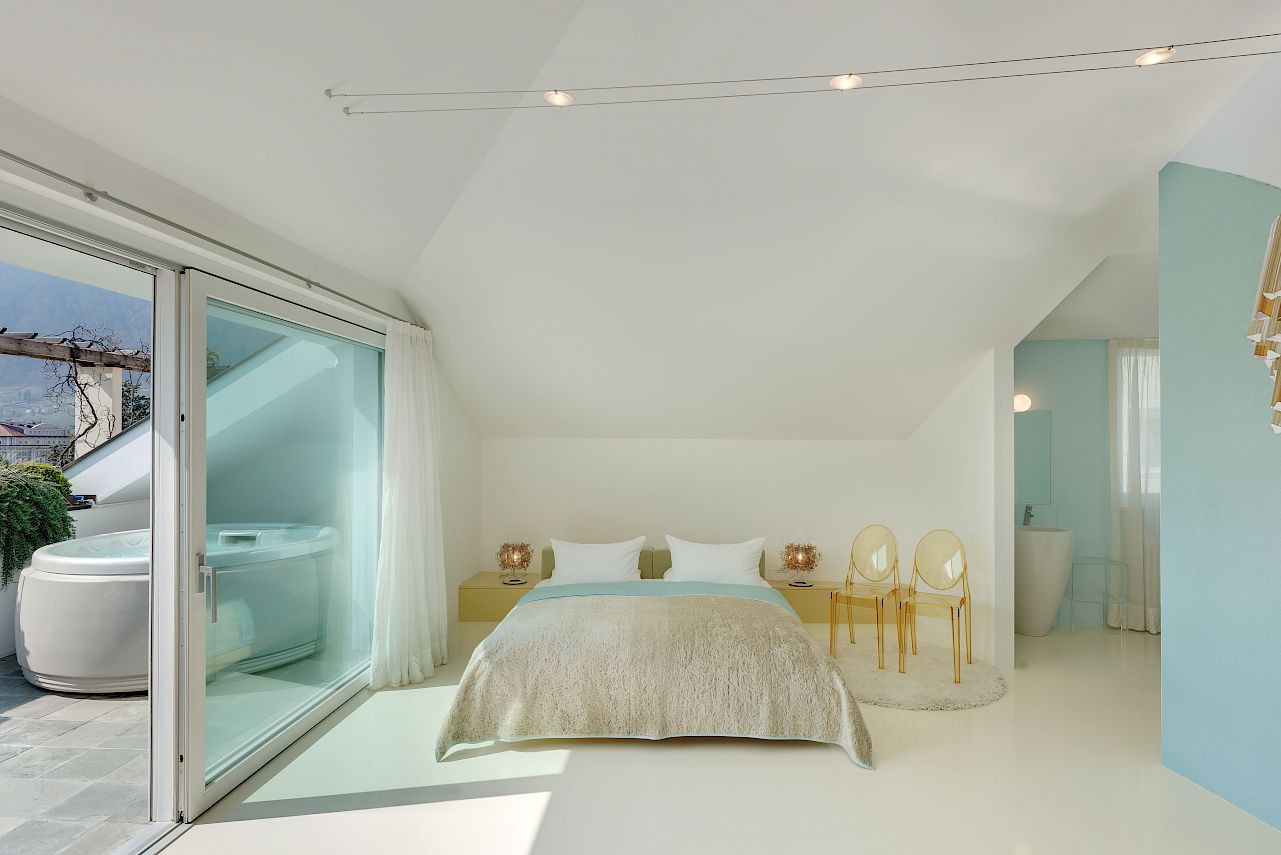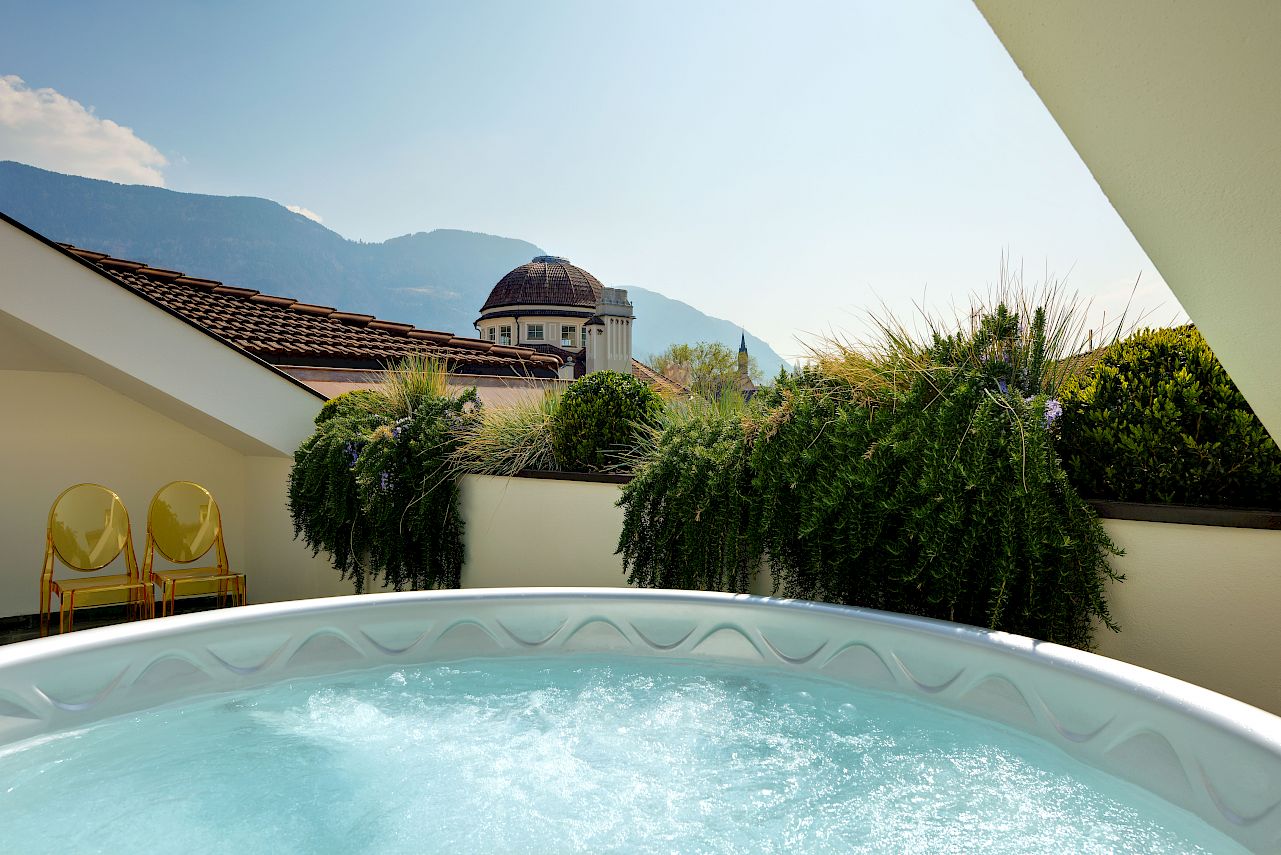 room #3 with private hot tub
on the private panoramic terrace you can enjoy balmy summer nights under the twinkling stars as a couple in your own private hot tub- in real style with a glass of champagne or mixed sushi and sashimi. enjoy bristol.