Imperial "art"
The design hotel in South Tyrol
Our design hotel in South Tyrol, the ImperialArt art hotel in Merano/Meran, is a real gem among the hotels in Merano/Meran. The 12 art rooms were designed by three renowned South Tyrolean artists and a famous fashion designer based on their ideas - they are all unique, elegant and have their very own charm.
Alfred Strohmer, an art enthusiast hotelier and owner of the ImperialArt design hotel in South Tyrol, gave artists a free hand and the result is more than impressive. His soft spot for art, culture and indulgence is also reflected in the hotel's inclusive services: a free entry ticket to the contemporary Merano Arte/Kunst Meran, the VIP day ticket for Terme Merano/Therme Meran and the attentive concierge service from the Concierges Yvonne Wieser, Stefanie Simmerle and Marion Fritz..
The cosy atmosphere, combined with the magical extravagance of the rooms at our small but extremely elegant design hotel in South Tyrol also contribute to guests immediately feeling at home at our art hotel.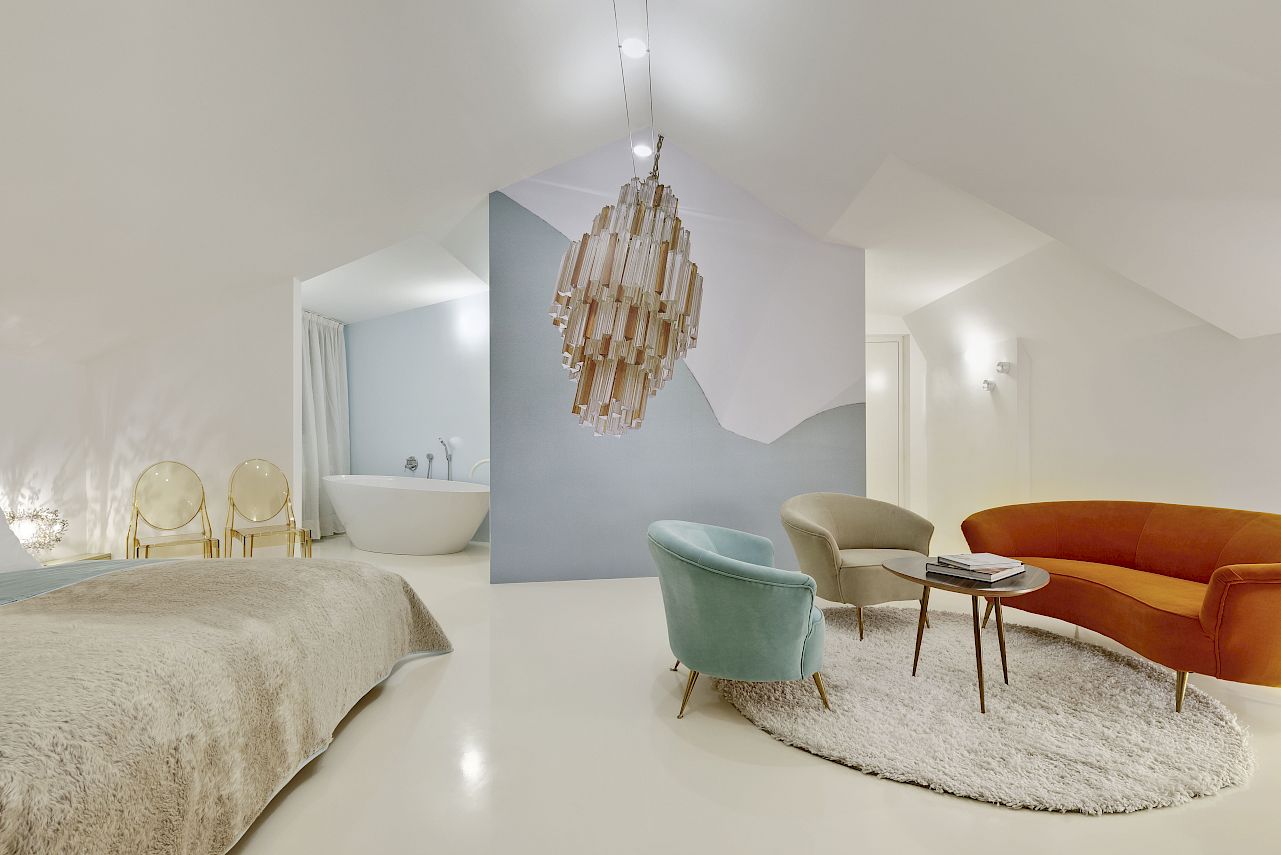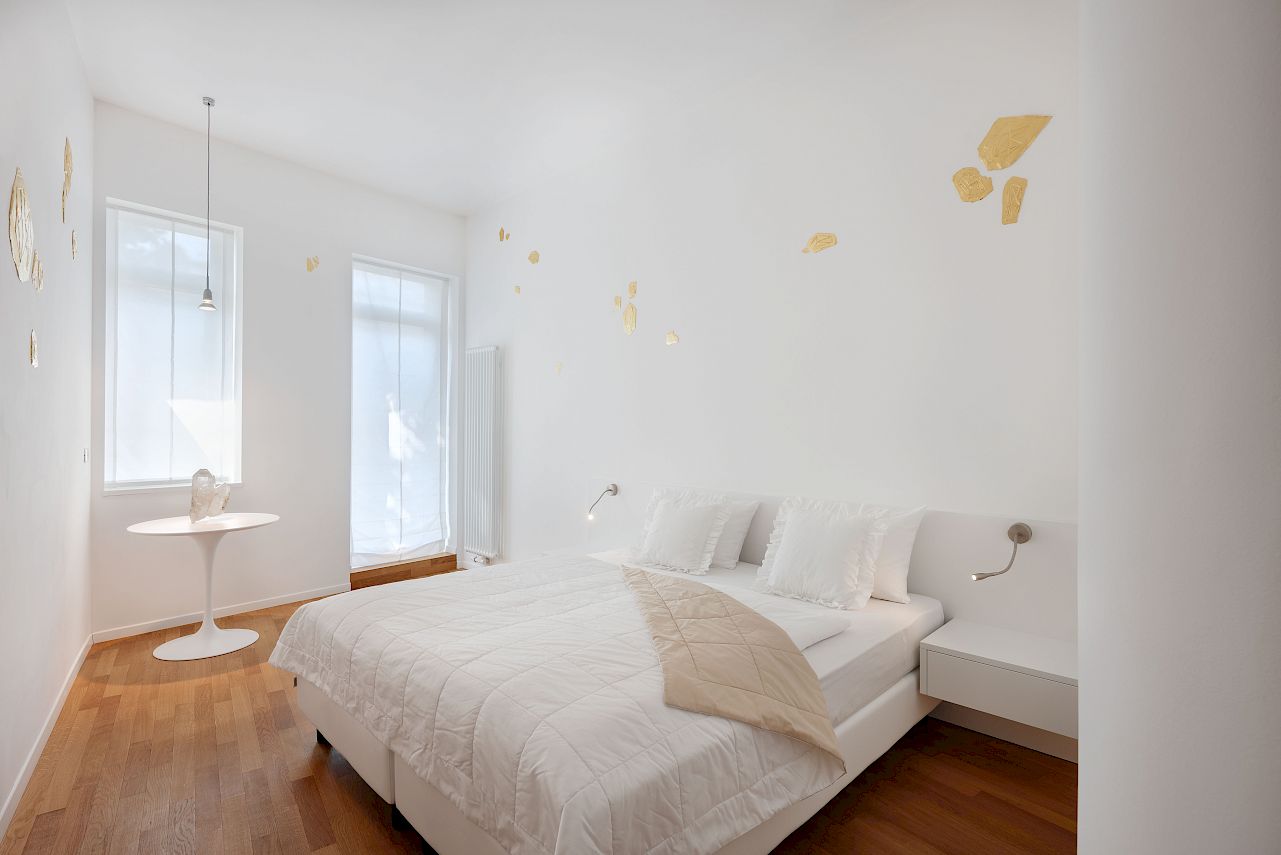 The unimitable and unforgettable experience in the Designhotel ImperialArt in the center of Merano:
We are pleased to welcome you!
POSITION – directly in the center of Merano, next to cultural facilities
ROOMS – modern, exclusive and spectacular – you live with art
RELAX – the famous Thermal baths next to our Designhotel are perfect for letting go and relax
SHOPPING – the Merano arcades with exclusive boutiques close to the Designhotel
PROMENADE – Tappeiner path, Sissi path and the Passer promenade in the center
CLIMATE – alpine climate for ski enthusiasts in the winter and for sunbathers in summer
ART – The gallery Merano Arte is a renowned showroom of international artists
ART OF DINING – enjoy a large choice from Italian taverns till Michelin Restaurants
AUTHENTIC – Our minibar contains exclusive South Tyrolean bio products of Pur Südtirol